Home -- Classes -- Workshops & Slide Talks -- Supplies -- About the Artist -- Book
Galleries: Scarves / Shawls -- Quilts -- Silk Paintings -- Silk Quilts
Improv Quilts
by Joy-Lily
Some of these quilts are hand-stitched, some are machine-stitched. Each has a built-in sleeve on the back for hanging.
These quilts are cotton; see also my silk quilts.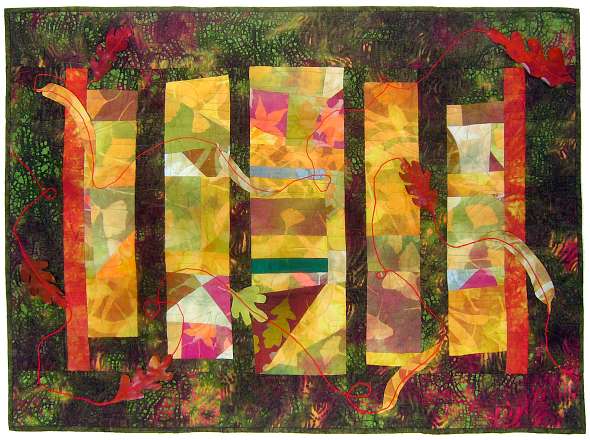 Into the Woods
with original hand-dyed/discharged fabrics. Click to enlarge.
40" w by 28" h $300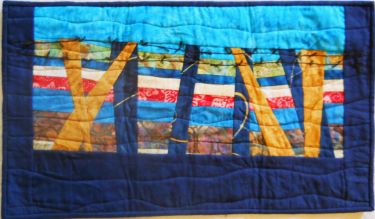 Along the Fence $150
24" h by 14" h, embellished with hand embroidery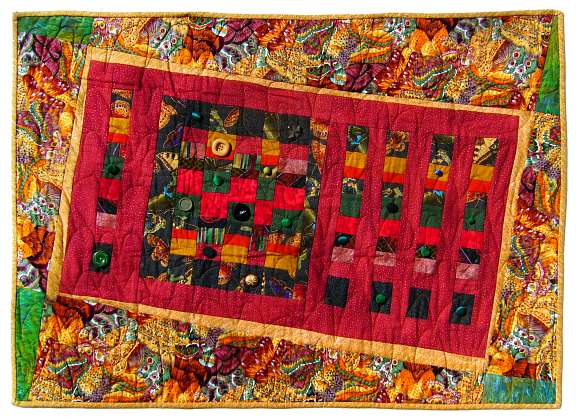 Some Days are More Chaotic than Others
Embellished with buttons. Close-up
36" w x 26" h $300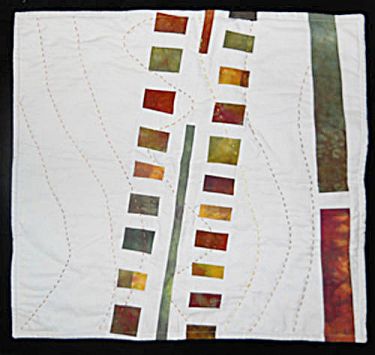 Paint Chips

22" w x 22" hand dyed fabrics and hand top stitching $150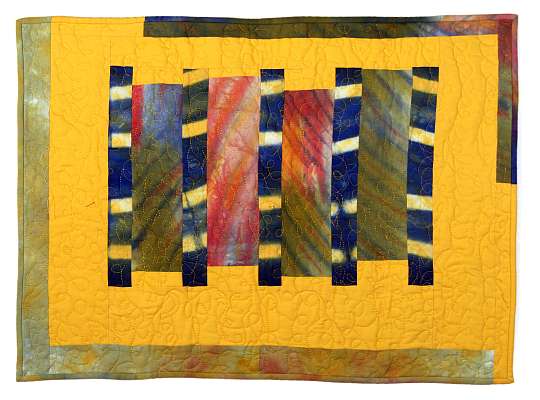 Pillars Of The Temple
includes hand-dyed fabrics
28" x 21" $200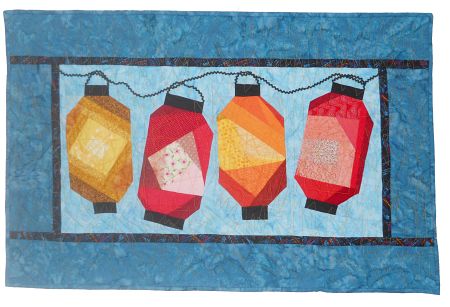 Scrappy Lanterns
24" x 32" $200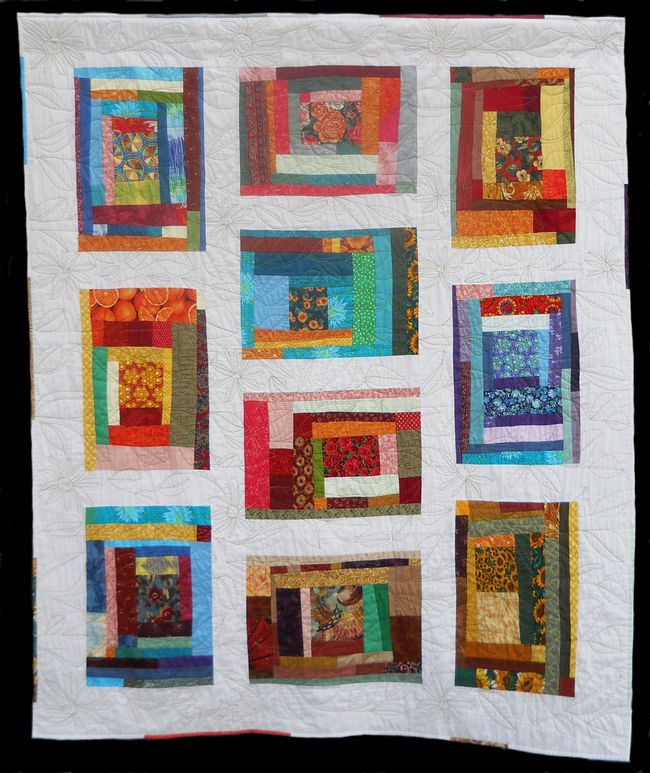 Dinner for 10 #1
58" w by 68" h NFS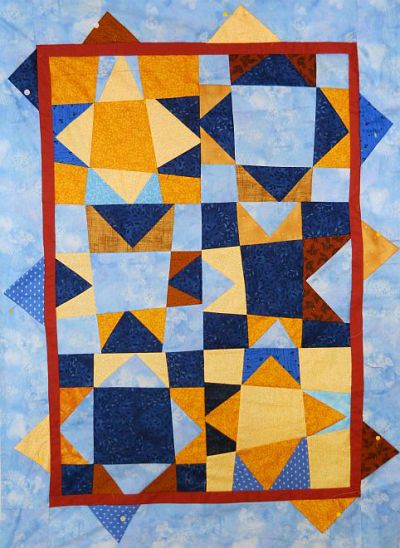 Blue Crown Jewels
48" w x 40" h $175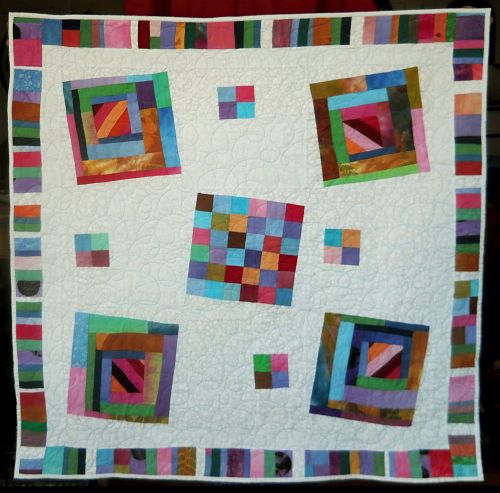 Cabins in the Snow
49" x 48" $175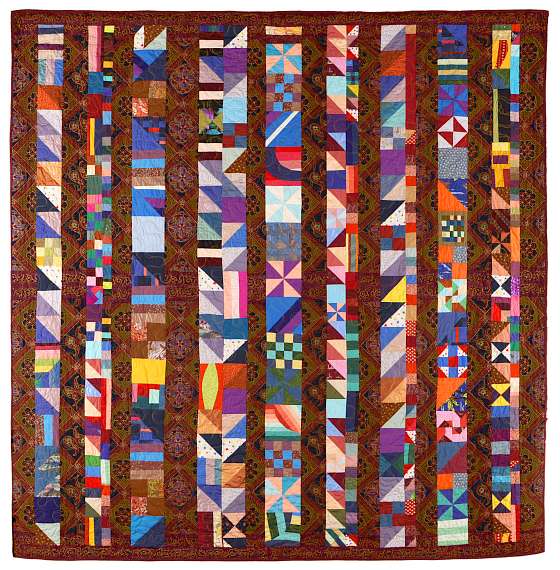 Joy's Bend Click to enlarge.
A personal scrapbook of leftover patches from other projects and demo pieces from quilting lessons.
84" w x 85" h NFS. I can turn your memento fabrics into a similar quilt.
To purchase quilts, email me at quilts@joy-lily.com